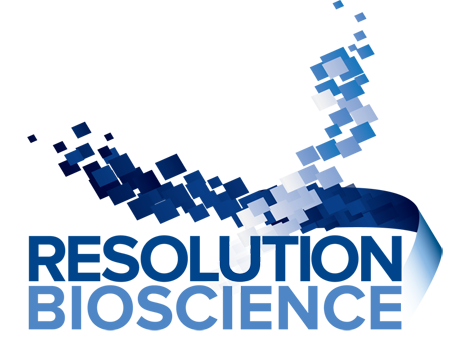 March 2nd, 2021
Agilent to Acquire Resolution Bioscience, Strengthening Leadership Position in Cancer Diagnostics
Highlights:
Resolution Bioscience is a fast-growing innovative leader in next generation sequencing (NGS) based oncology solutions.
Combination brings together Resolution Bioscience's non-invasive liquid biopsy platform that improves cancer diagnostics with Agilent's leadership in tissue-based companion diagnostics and global commercial and regulatory scale.
• Furthers Agilent's participation in fast growing next-generation sequencing technologies for precision oncology, expanding Agilent's addressable market by $3 billion in 2025 with that figure estimated to double by 2030.
KIRKLAND, Washington — March 2, 2021 — Agilent Technologies, Inc. (NYSE: A), today announced it has entered into a definitive agreement to acquire Resolution Bioscience Inc., a leader in the development and commercialization of next-generation sequencing (NGS)-based precision oncology solutions. The acquisition complements and expands Agilent's capabilities in NGS-based cancer diagnostics and provides the company with innovative technology to further serve the needs of the fast-growing precision medicine market. Under the terms of the agreement, Agilent will pay $550 million in cash at closing and up to an additional $145 million based on achieving future performance milestones.
Resolution Bioscience's non-invasive liquid biopsy assay platform supports both the biopharma services market and the clinical oncology diagnostic testing market and is enabled by its Clinical Laboratory Improvement Amendments (CLIA) certified lab. The platform has been designed for both a centralized CLIA test service and a distributable kit format. In addition, the Resolution Bioscience homologous recombination deficiency (HRD) assay has received Breakthrough Device Designation from the U.S. Food and Drug Administration. The assay is performed on a standard blood sample and detects actionable mutations in genes for identifying cancer. Last year, Resolution Bioscience announced a commercial partnership with LabCorp to enable broad access to the Resolution ctDx Lung™ test that detects actionable mutations in genes associated with non-small cell lung cancer.
"We are extremely pleased to add Resolution Bioscience's outstanding team and powerful technology to Agilent's growing business in precision oncology solutions," said Mike McMullen, Agilent President and CEO. "By adding Resolution Bioscience's liquid biopsy-based diagnostic technologies to our portfolio, we are strengthening our offering to our biopharma customers and boosting the growth of our diagnostics and genomics business. This also accelerates our strategy to broaden access to precision oncology testing for patients worldwide through distributed NGS-based diagnostic kits. We look forward to Resolution Bioscience joining with us to expand our work in the fight against cancer together."
"Agilent's broad expertise, global regulatory and commercial infrastructure, extensive partnerships with biopharma companies, and decades-long leadership in precision medicine will enhance and accelerate our groundbreaking work," said Mark Li, President and CEO of Resolution Bioscience. "We are excited to further expand the use of NGS in precision oncology for clinical diagnostics as part of the Agilent team."
Resolution Bioscience is based in Kirkland, Washington. The company had revenues of approximately $35 million in calendar 2020 and is expected to generate $50 to $55 million in revenue this year. The acquisition is expected to be slightly dilutive to Agilent's non-GAAP earnings per share in fiscal 2021 and 2022 and improving in the following years.
The transaction is expected to close in April, subject to regulatory approvals and customary closing conditions.
About Agilent Technologies
Agilent Technologies Inc. (NYSE: A) is a global leader in the life-sciences, diagnostics, and applied-chemical markets, delivering insight and innovation toward improving the quality of life. Agilent instruments, software, services, solutions, and people provide trusted answers to customers' most challenging questions. The company generated revenue of $5.34 billion in fiscal year 2020 and employs 16,400 people worldwide. Information about Agilent is available at www.agilent.com. To receive the latest Agilent news, please subscribe to the Agilent Newsroom. Follow Agilent on LinkedIn, Twitter, and Facebook.
About Resolution Bioscience
Resolution Bioscience is dedicated to developing a highly sensitive, non-invasive liquid biopsy platform that improves cancer diagnostics and monitoring for patients around the world. The company has developed and patented core technology for circulating cell-free DNA NGS analysis. The company is based in Kirkland, Washington.
Forward Looking Statement
This news release contains forward-looking statements as defined in the Securities Exchange Act of 1934 and is subject to the safe harbors created therein. The forward-looking statements contained herein include, but are not limited to, statements regarding the capabilities and expertise the acquisition brings, the ability to partner with customers, growth of our business and the market, strategic goals, development of products, projected revenues, the effect on earnings and the timing of completion of the acquisition. These forward-looking statements involve risks and uncertainties that could cause Agilent's results to differ materially from management's current expectations. Such risks and uncertainties include, but are not limited to, unforeseen changes in the strength of Agilent's customers' businesses; unforeseen changes in the demand for current and new products, technologies, and services; unforeseen changes in the currency markets; customer purchasing decisions and timing, and the risk that Agilent is not able to realize the savings expected from integration and restructuring activities. In addition, other risks that Agilent faces in running its operations include the ability to execute successfully through business cycles; the ability to meet and achieve the benefits of its cost-reduction goals and otherwise successfully adapt its cost structures to continuing changes in business conditions; ongoing competitive, pricing and gross-margin pressures; the risk that its cost-cutting initiatives will impair its ability to develop products and remain competitive and to operate effectively; the impact of geopolitical uncertainties and global economic conditions on its operations, its markets and its ability to conduct business; the ability to improve asset performance to adapt to changes in demand; the ability of its supply chain to adapt to changes in demand; the ability to successfully introduce new products at the right time, price and mix; the ability of Agilent to successfully integrate recent acquisitions; the ability of Agilent to successfully comply with certain complex regulations; the adverse impacts of and risks posed by the COVID-19 pandemic and other risks detailed in Agilent's filings with the Securities and Exchange Commission, including its annual report on Form 10-K for the fiscal year ended October 31, 2020. Forward-looking statements are based on the beliefs and assumptions of Agilent's management and on currently available information. Agilent undertakes no responsibility to publicly update or revise any forward-looking statement.