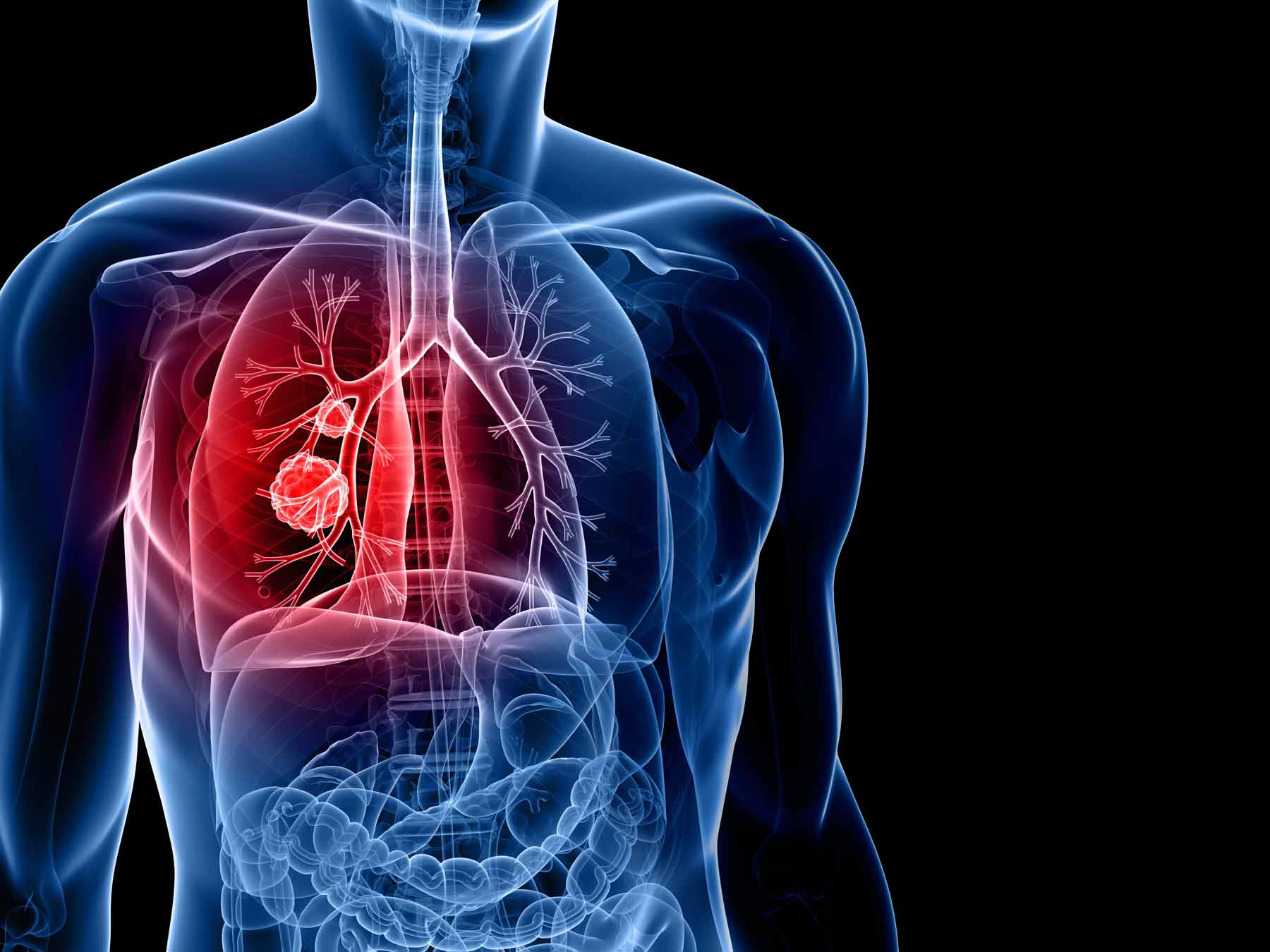 NSCLC
In the United States, there will be more than 220,000 new diagnosis and more than 150,000 deaths due to lung cancer this year1. Lung cancer can be divided into two main types: small cell lung cancer (SCLC) and non-small cell lung cancer (NSCLC). The 2 types of lung cancer have different origins and are treated very differently. About 85-90% of all lung cancers are NSCLC. NSCLC is divided into several subtypes, such as adenocarcinoma, squamous cell carcinoma and large cell carcinoma. Smoking history can be associated with NSCLC, however many patients have never smoked.
ctDx-Lung
---
The genes involved in NSCLC are becoming increasingly understood. We can now identify driver mutations in more than half of all cases of adenocarcinoma. New therapies are being developed to target specific mutations. Many targeted therapeutics provide dramatic response. Unfortunately, many tumors evolve over time and develop new resistance mutations to these targeted therapies. The liquid biopsy allows for serial, real-time assessment of the tumor genotype as the tumor evolves.
The Resolution Bio ctDx Lung assay includes all actionable genes — genes with driver mutations targeted by a specific FDA-approved therapy or therapies now in clinical trials.
SNV/Indel
Fusions
CNV
Suppressors
AKT1
ALK
BRAF
EGFR
FGFR3
HER2 (ERBB2)
KRAS
NRAS
MAP2K1 (MEK1)
MET
MET exon 14 Skipping
PIK3CA
RET
ROS1
ALK
FGFR3
NTRK1
RET
ROS1
ALK
EGFR
FGFR1HER2 (ERBB2)
JAK2
MET
MYC
PD-L1 (CD274)
RICTOR
TP53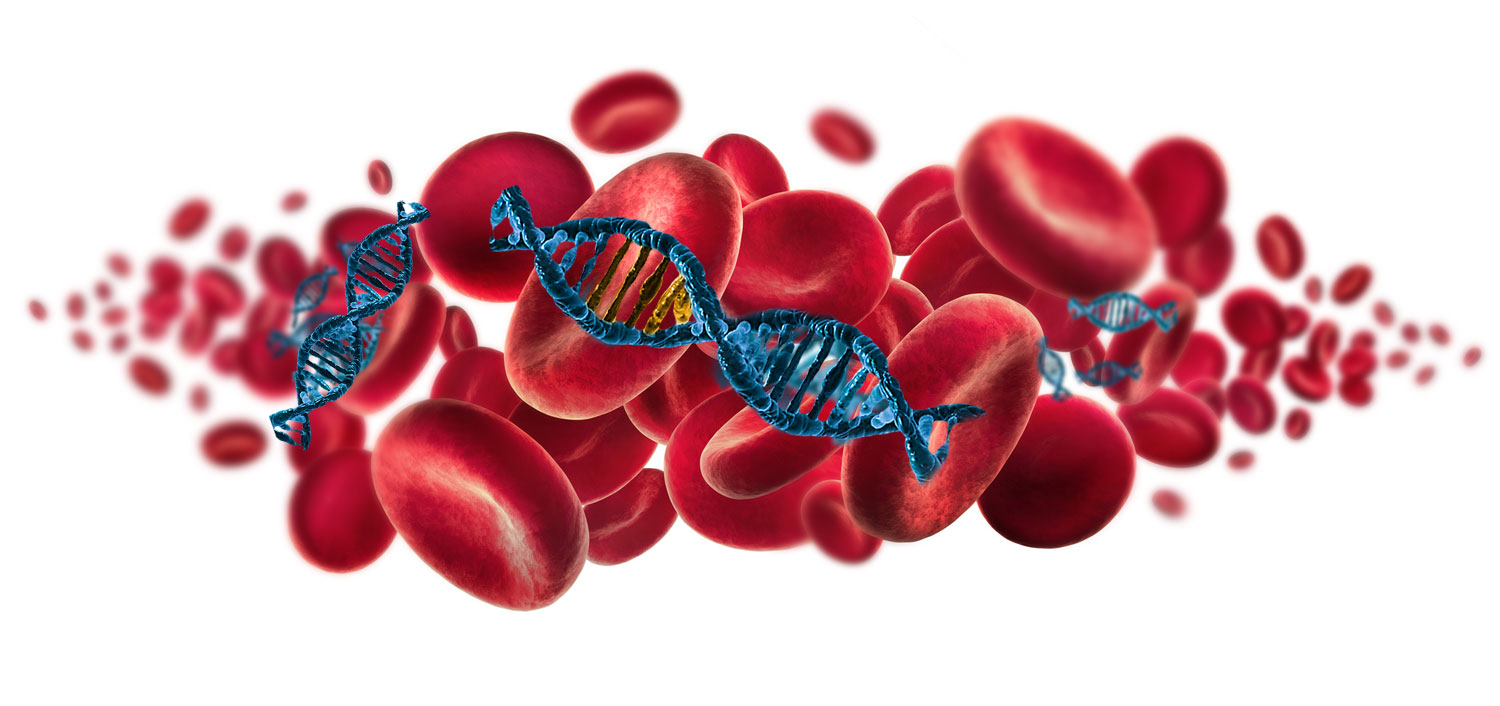 Below are some examples of the types of mutations that we have found within patient's plasma. Each result was generated with a multi-gene panel from a single plasma sample on the Resolution Bio ctDx platform. While not actionable mutations, we include certain tumor suppressors in our panels such as TP53 as biomarkers. We generally find suppressor ctDNA load in similar proportion to the original driver mutation. Tracking tumor suppressor ctDNA has been shown to be a possible valid quantitative biomaker for tumor response to therapy.
Point Mutations (SNVs)
Gene
Mutation
%*
KRAS
KRAS G12C
TP53 C277F
2.0%
2.5%
EGFR
EGFR L861Q exon 21
EGFR G719C exon 18
1.2%
0.8%
EGFR
KRAS G12C
TP53 C277F
2.0%
2.5%
Insertions & Deletions
Gene
Mutation
%
EGFR
EGFR exon 19 deletion KELR745K
TP53 K292*
2.9%
4.8%
EGFR
EGFR exon 19 deletion KELREA745K
EGFR T790M
TP53 L350P
TP53 N247S
1.9%
0.5%
0.6%
0.5%
Copy Number Variation (CNV)
Gene
Mutation
%
ERBB2
ERBB2
APC R283*
TP53 G107E
90x
23%
27%
MET
MET
EGFR exon 19 deletion ELREAT746E
TP53 G266R
5x
6.5%
5.8%
Fusions
Gene
Mutation
%
ALK
ALK fusion with EML4
TP53 C176Y
ALK C1156Y
4%
1.5%
1.6%
RET
RET fusion with KIF5B
4%
ROS1
ROS1 fusion with CD74
0.3%